Star Gazing
Discover a whole new world in the dark skies over Bowland
The night skies over Bowland have recently been recognized as some of the darkest in England and granted official status as Dark Sky Discovery Sites. We are very lucky; our isolated location makes us one of the best places in the Forest of Bowland to see the night sky. Increased light pollution in and around our cities means a dark sky is increasingly hard to find.
View the latest star gazing events and news via the links below.
https://www.forestofbowland.com/star-gazing
https://gostargazing.co.uk/organiser/robertince/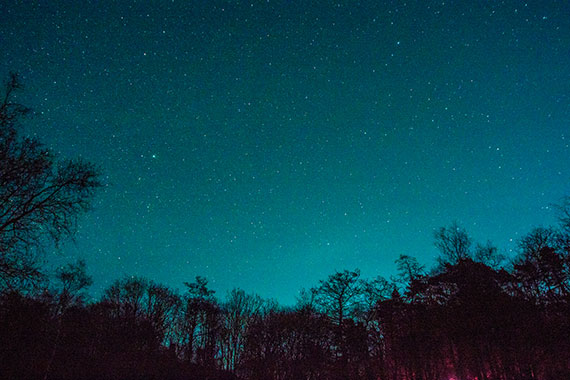 When to Visit
Spring
Warmer nights make for more comfortable viewing and long dark nights mean there's still plenty to see. Look out for spring constellations like Leo and the Plough.
Summer
You will see fewer stars around mid-summer, but watch out for ghostly noctilucent clouds high in the sky. You will also see tantalising glimpses of the Milky Way to whet appetites for the months ahead. Watch out for August's Perseid meteor shower – one of the year's best.
Autumn
Together with the spring this is a prime viewing time. Nights are properly dark and the Milky Way is overhead in the evening, resembling a shimmering river of stars. Star clusters also look fantastic. Meteors showers like the Leonids can put on a good show in November.
Winter
The absolute best time of year, when the skies are darkest and the stars at their brightest – and children don't need to stay up late to enjoy the spectacle. Look out for the Milky Way on moonless nights, stretching like a faint plume of smoke directly overhead.