Hand Feeding the Animals
Hand feeding the animals is always popular with visitors of all ages as well as chick stroking we have lamb feeding.
Hand feeding animals is by its very nature, seasonal and not all events are on at all times of the year. Please see the schedule on this page as a guide.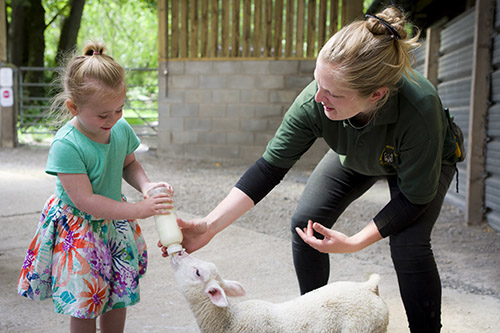 Schedule
CHICK STROKING
Under cover
Daily at 11.15am and 2.15pm and 3.45pm
LAMB FEEDING
Under cover
Seasonal January to July
MEERKAT FEEDING
Summer time: daily at 4.00pm
Winter Time: daily at 3.30pm
Please remember to make sure you wash your hands after lamb feeding and chick stroking
Please note that Animal petting may not be available at busy periods or if health and safety reasons require it to be suspended.